Welcome!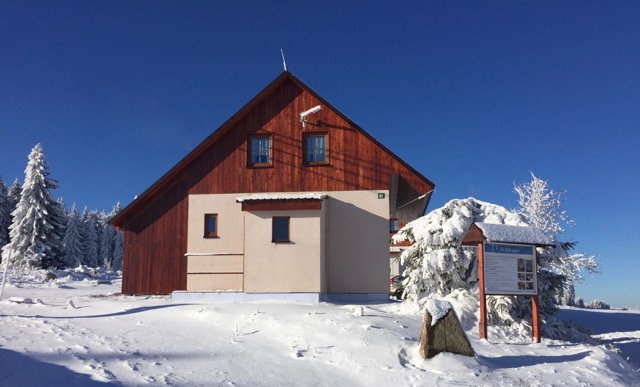 Rent a chalet
"Na Bílé Stopě"
in Krušné hory. It is situated more than 900 meters above the sea level, in a romantic landscape of Krušné hory, not far from Boží Dar, on the outskirts of the town of Horní Blatná, near a cross country track.
Ski resorts
within reach: Plešivec, Klínovec, Potůčky, Pernink, Abertamy.
Capacity up to 13 people (4 rooms on the first floor:
2x triple, 1x double + one half bed, 1x quad).
On
the ground floor, there is a bath
room with WC, separate WC, living room with a kitchen and dining area.
Technical details
can be found
here
.
Surroundings call for various sport activities, such as cycling, cross-country skiing (Krušnohoská magistrála) and downhill skiing in winter (max 5 km away). There is a large football, volleyball and basketball court near the chalet. The Chalet has the ideal location for hiking and mushroom and blueberry picking. A rock overhang, suitable for climbing practice, is situated just 2.5 km from the cottage.
Although the cottage is surrounded by woods, it is easily accessible (0.5 km) from local shops, post office and restaurants that can be found on a small square in Horní Blatná.
The cottage is suitable for two-generation families.
Equipment of the cottage
-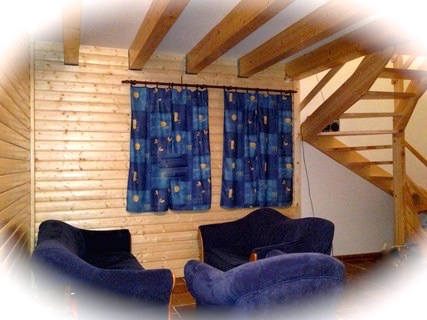 fully equipped kitchen (fridge, freezer, microwave and electric cooker with oven). The lounge has a large dinning table and a living room (with a spacious sofa). Radio, CD, TV, 2 toilets, bathroom, hot water boilers. Four bedrooms, equipped with duvets and pillows -
more..
There is a campfire in the outdoor area, where it is possible to roast sausages. Additionally, car parking is right in front of the cottage ( parking lot is about 20 meters away in winter).
Four Restaurants are located about 10 minutes away.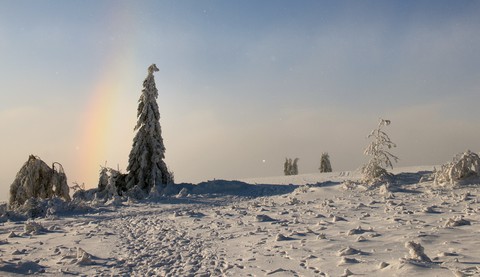 If you have more questions regarding accommodation do not hesitate to call or e-mail us!
We are happy to answer all of your questions.